The Regis Company: 2021 Leadership Development Guide
Copywriting, Creative Direction, Email Marketing, Front-End Development, Illustration, Marketing, Social Media, Strategy
Researching, strategizing, and designing a guide that provides perspective to professionals who are responsible for developing their teams into leaders in the next normal.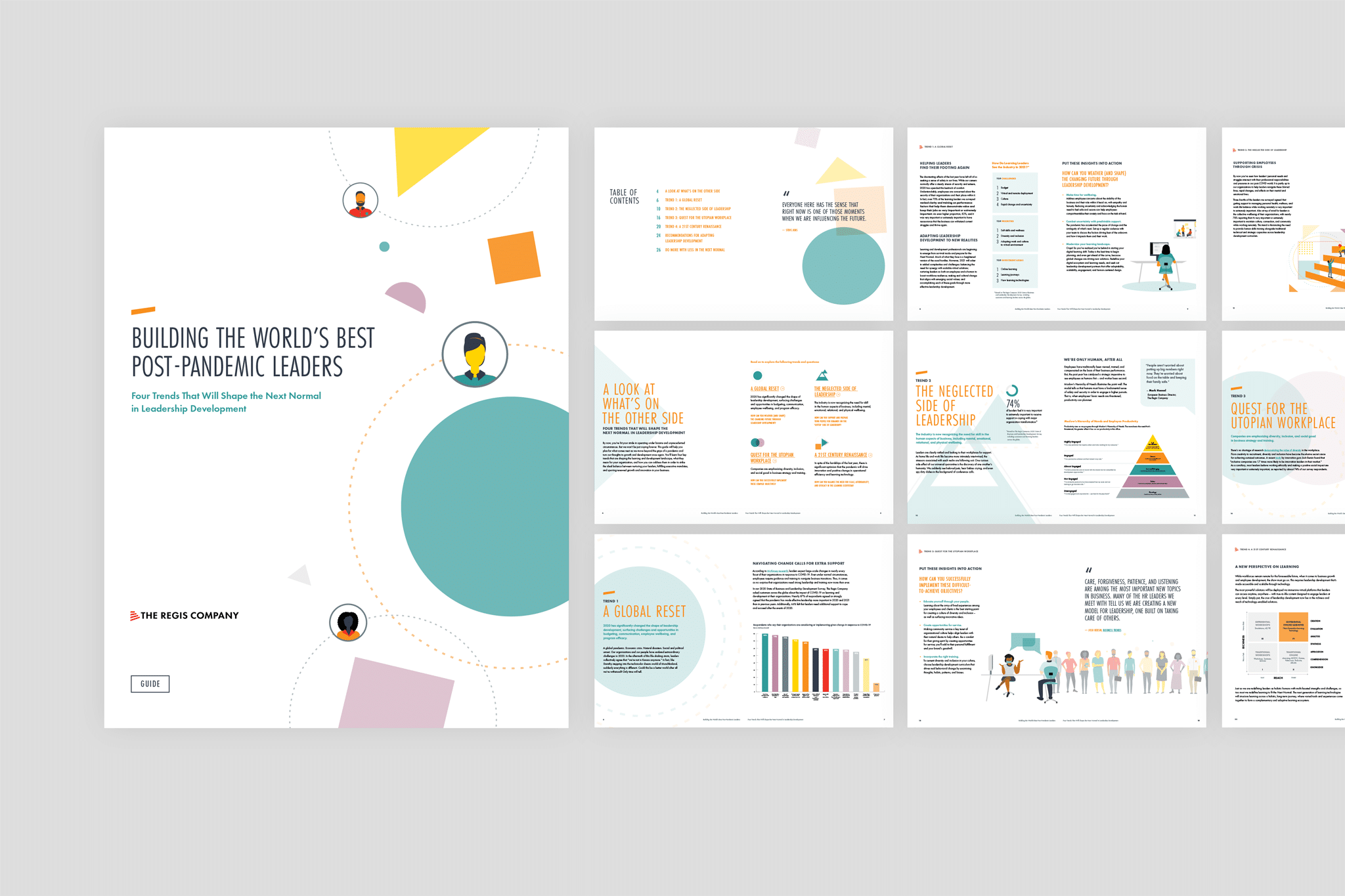 The Regis Company worked alongside our team from start to finish on their first guide to address the effects of the pandemic. We assisted in the

survey and content creation, asset creative and illustrations, as well as the design and build of a comprehensive lead generation campaign strategy.
End Results
A digital guide for Leadership Development professionals that brings proprietary thought leadership to the forefront in a digestible, approachable format.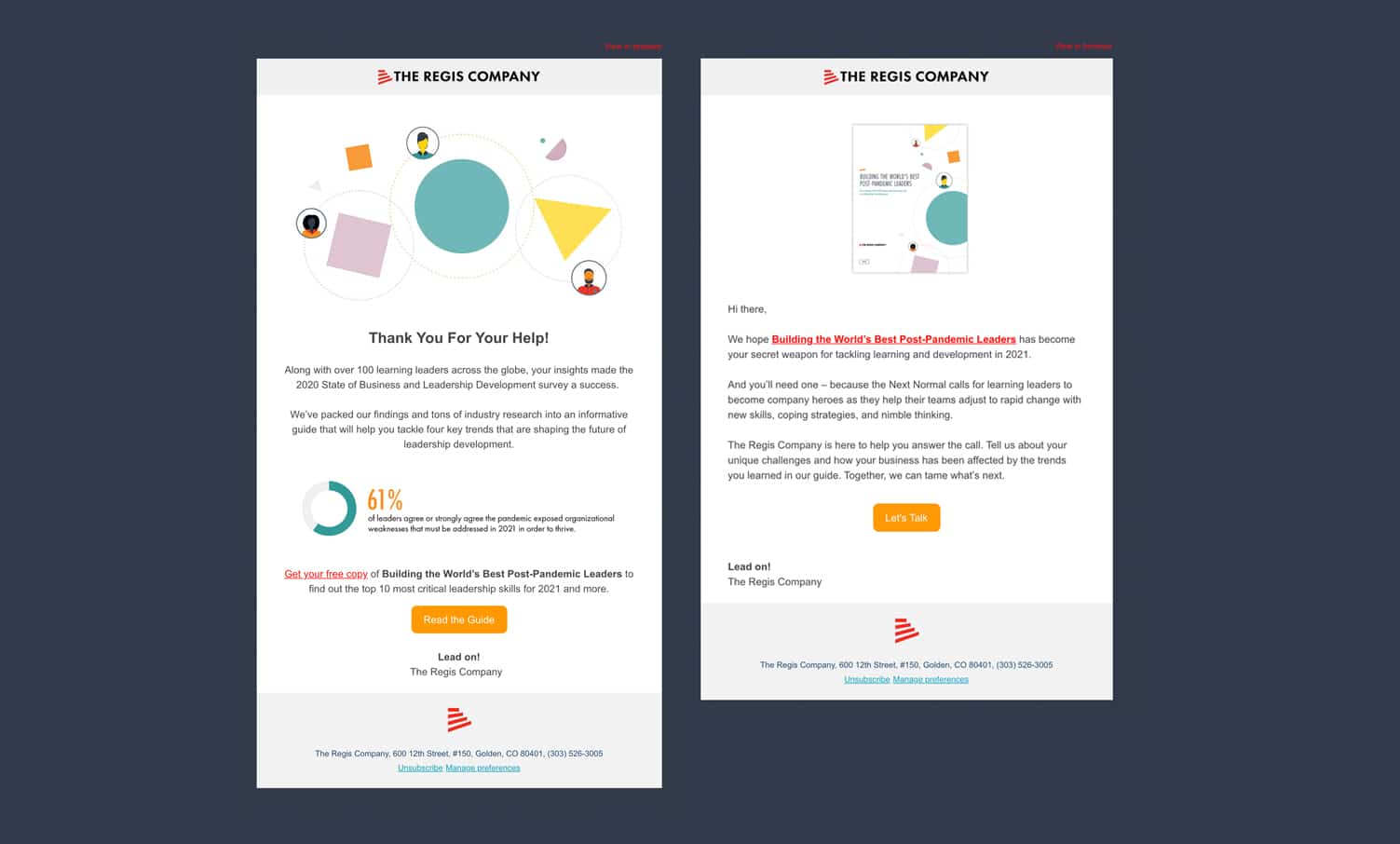 Emails were sent to survey participants thanking them for their time and insight.