Personify: Brand Activation
Art Direction, Creative Direction, Design, Illustration, Marketing, Social Media Design, Strategy, Website Design, Website Development
A brand launch exercise that ensured consistency in message and creative across a number of digital and traditional assets.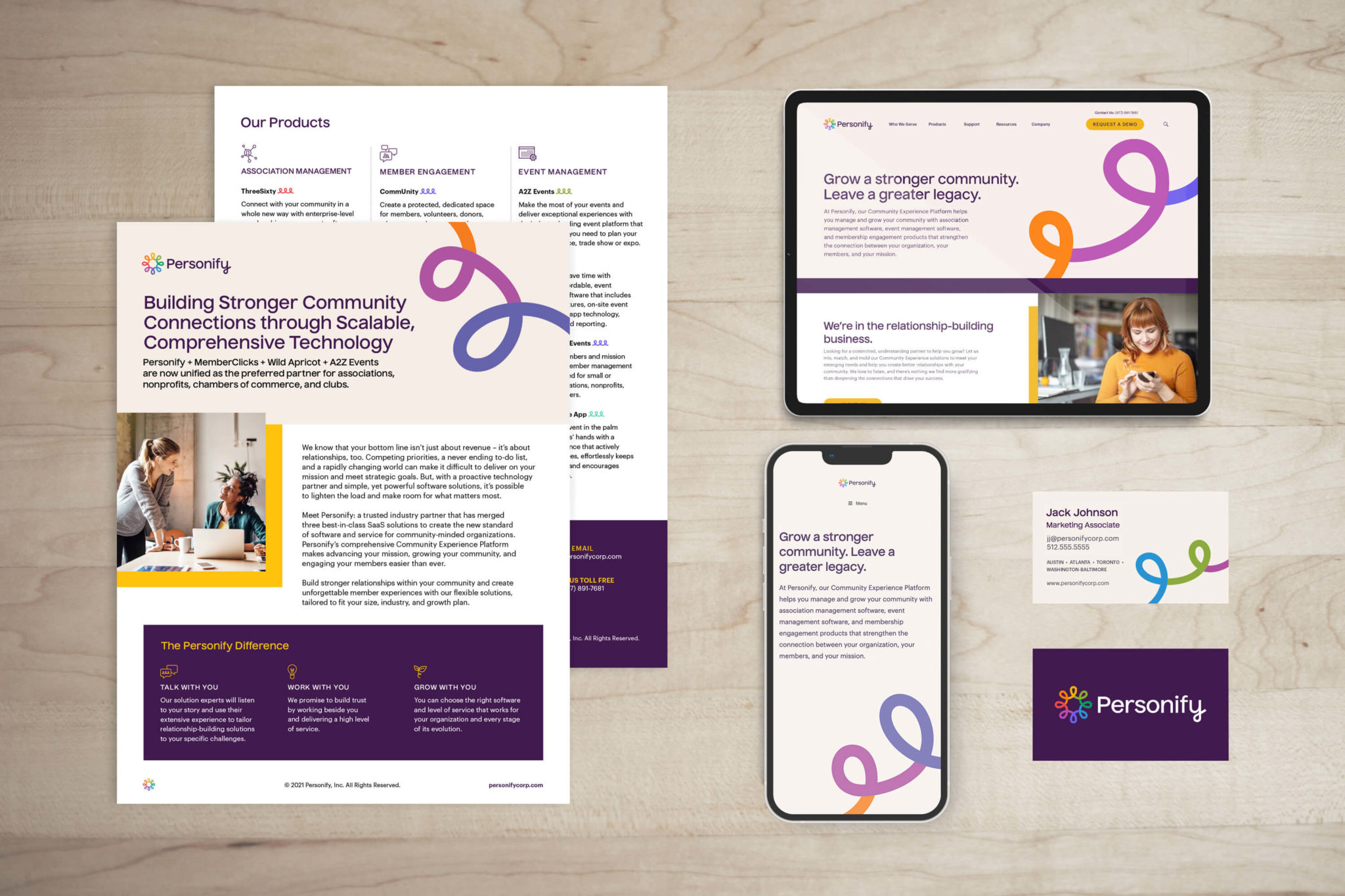 The Label Collective worked closely with brand agency Superhuman to extend their brand identity into many of Personify's marketing and sales materials.
End Results
A full brand launch within a matter of months.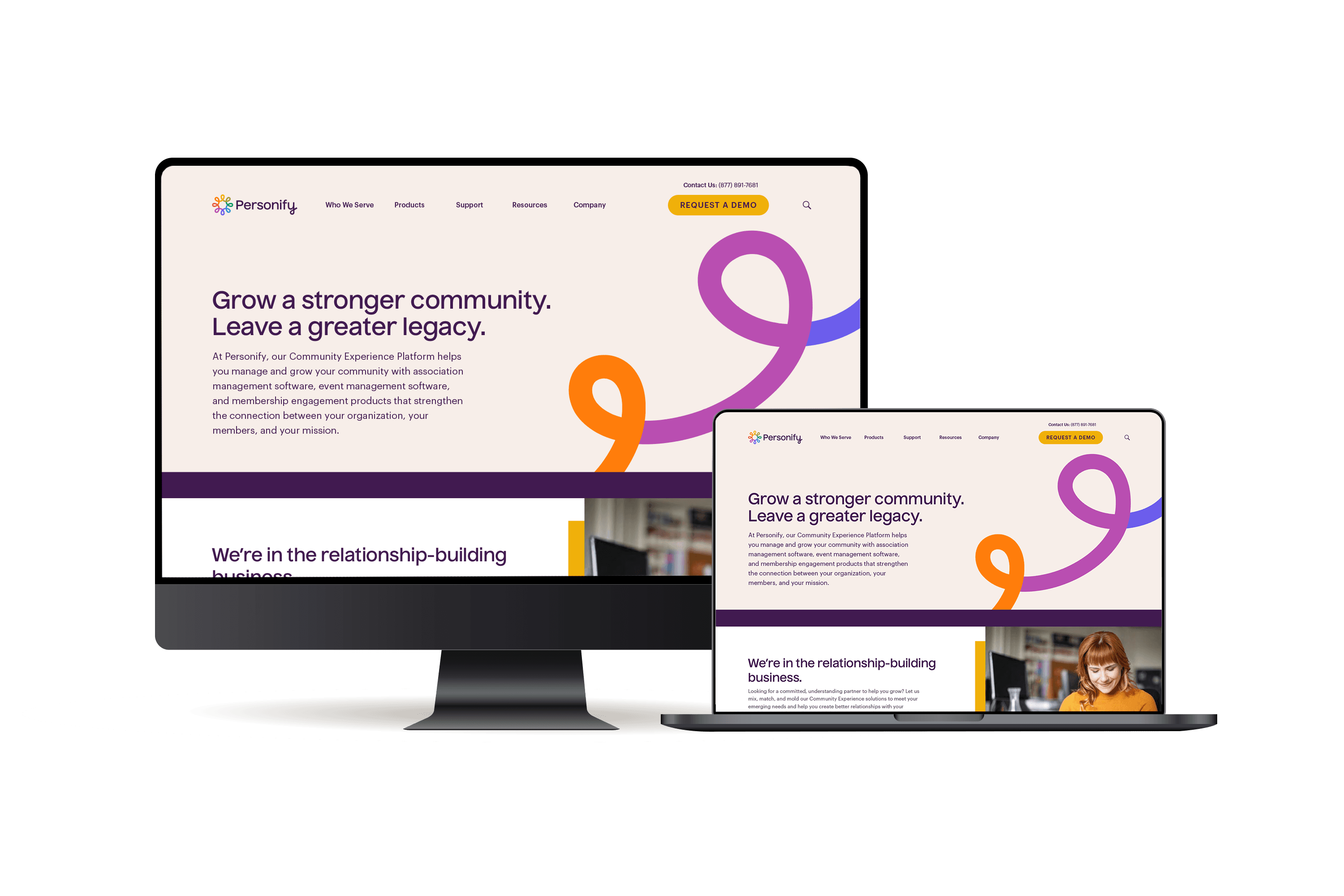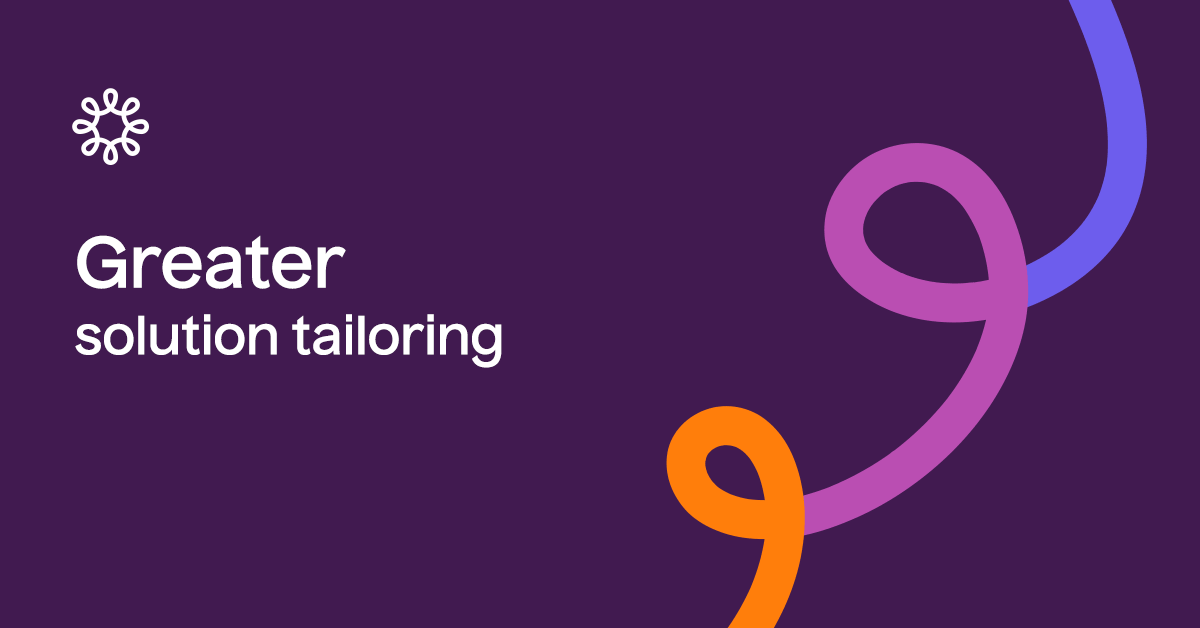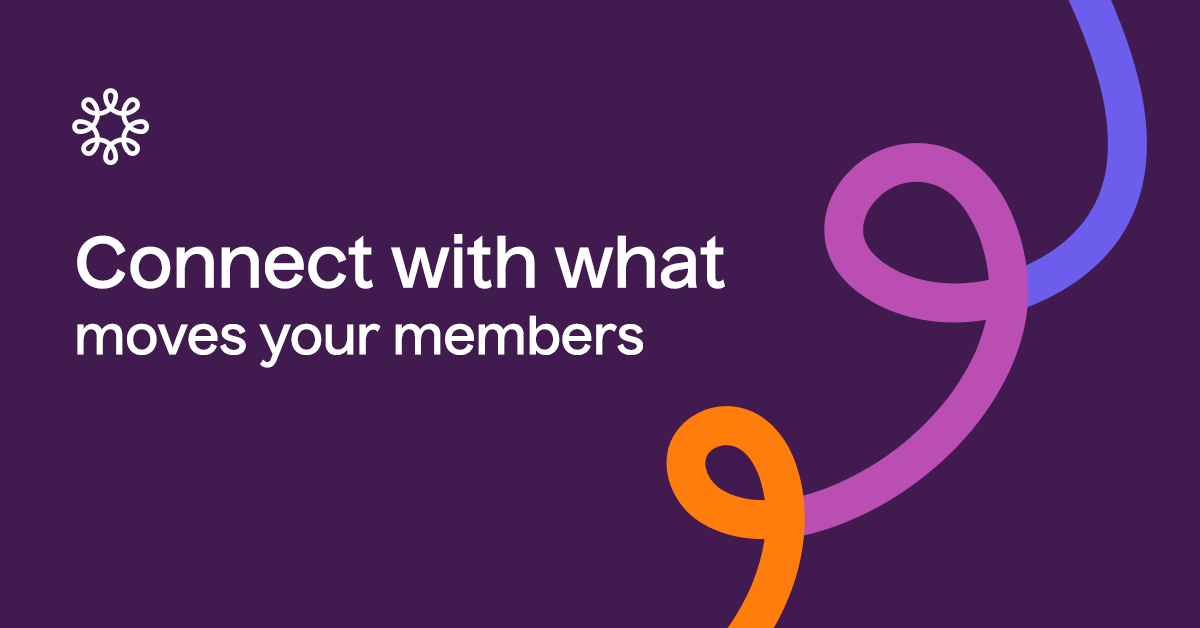 The new brand launched on the first day of ASAE, one of their industry shows of the year. The first touches of the design were revealed in digital materials handed out at the virtual event.
Slides, emails, and other handouts were also produced to support the show.
The brand strategy included a system that used one color from the logo as a feature for each product. The single color became more prominent as readers went down the sales funnel.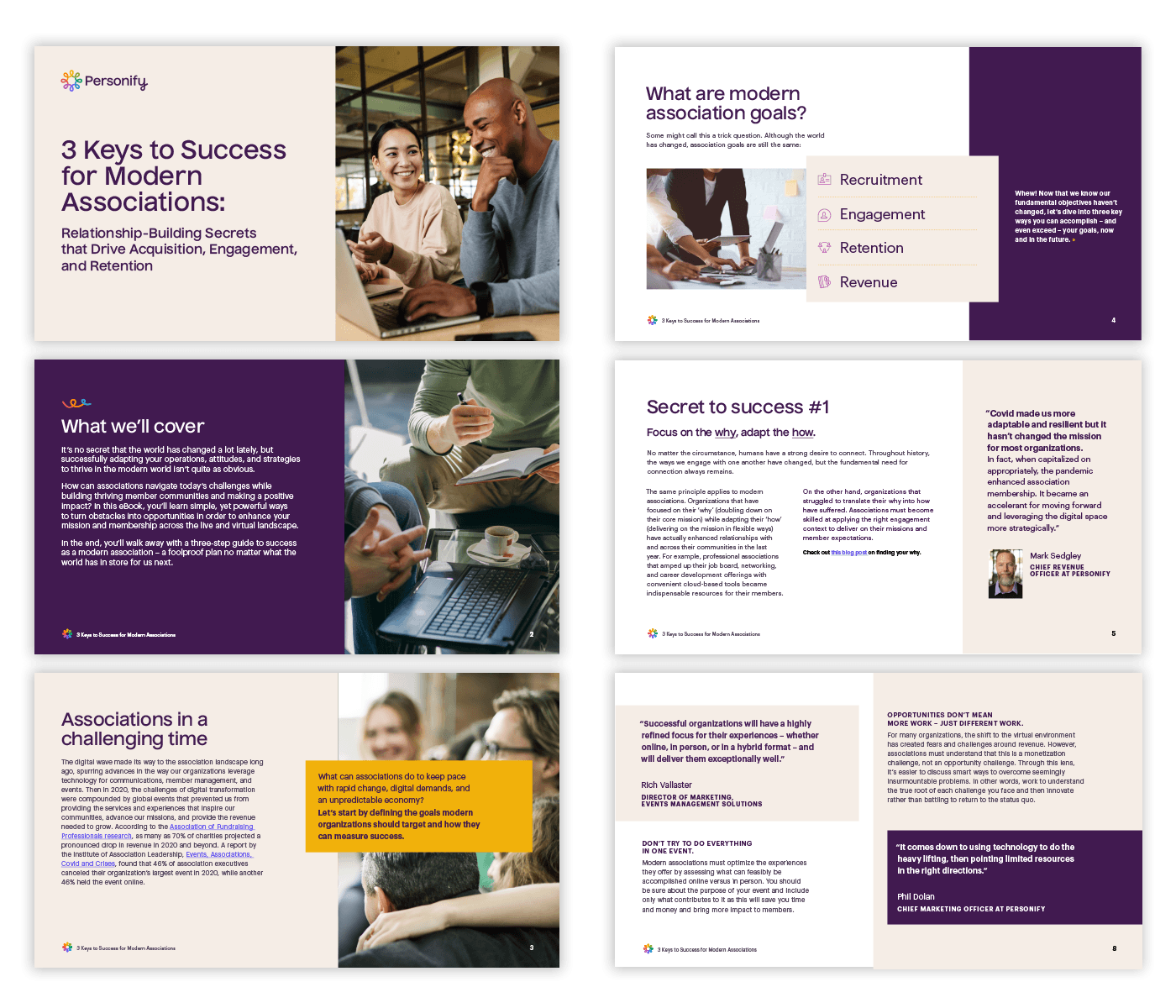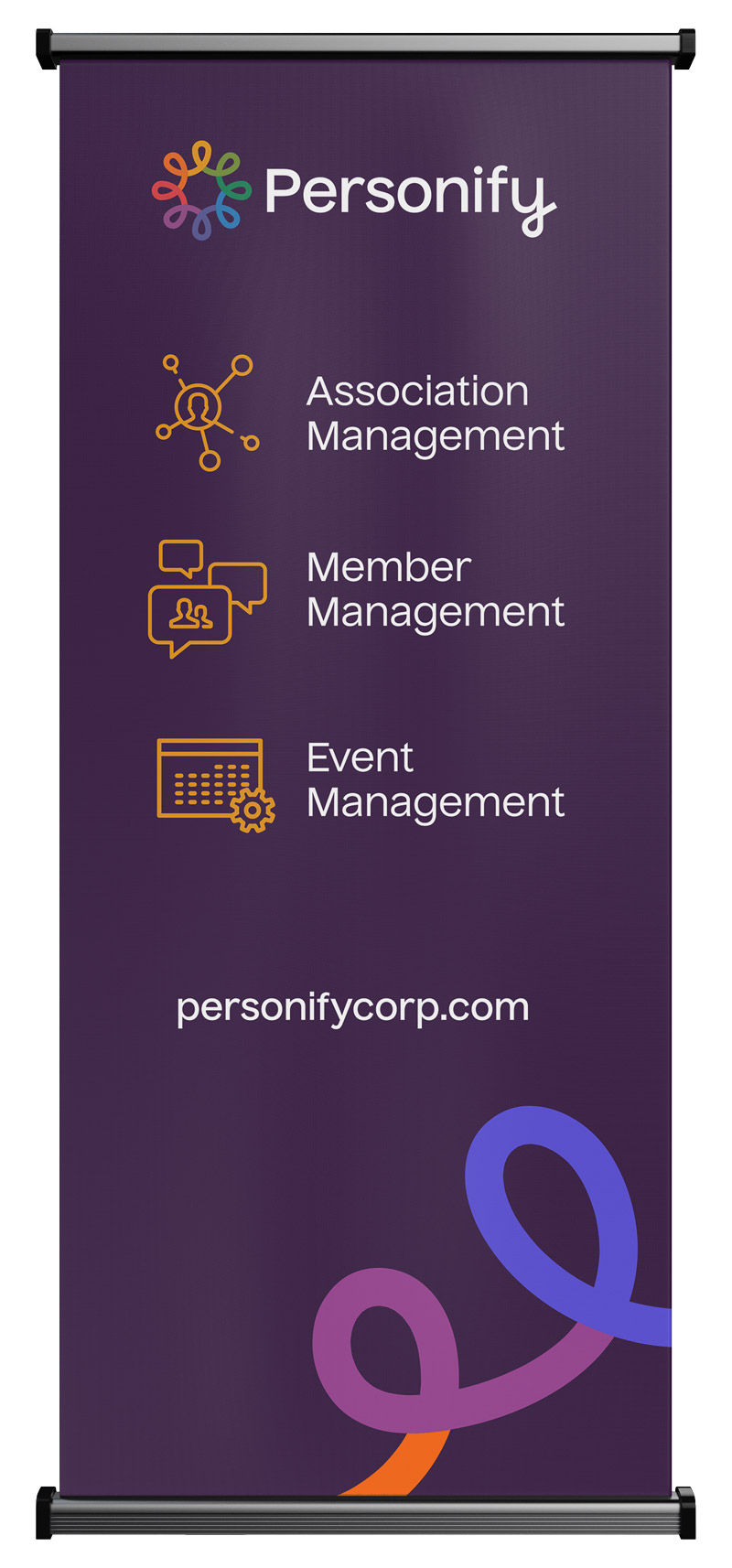 I've worked with a few solid agencies/partners, but never have I worked with people like Label Collective that have the same level of investment in and drive toward what I've been doing on the client side. It's truly impressive.

Ashly Stewart

Senior Marketing Manager, Personify