Art Direction, Front-End Development, User Experience, Website Design
Rebuilding a website that is a go-to resource for children, youth, and families across Texas experiencing physical abuse, neglect, poverty, domestic violence, substance abuse, and more.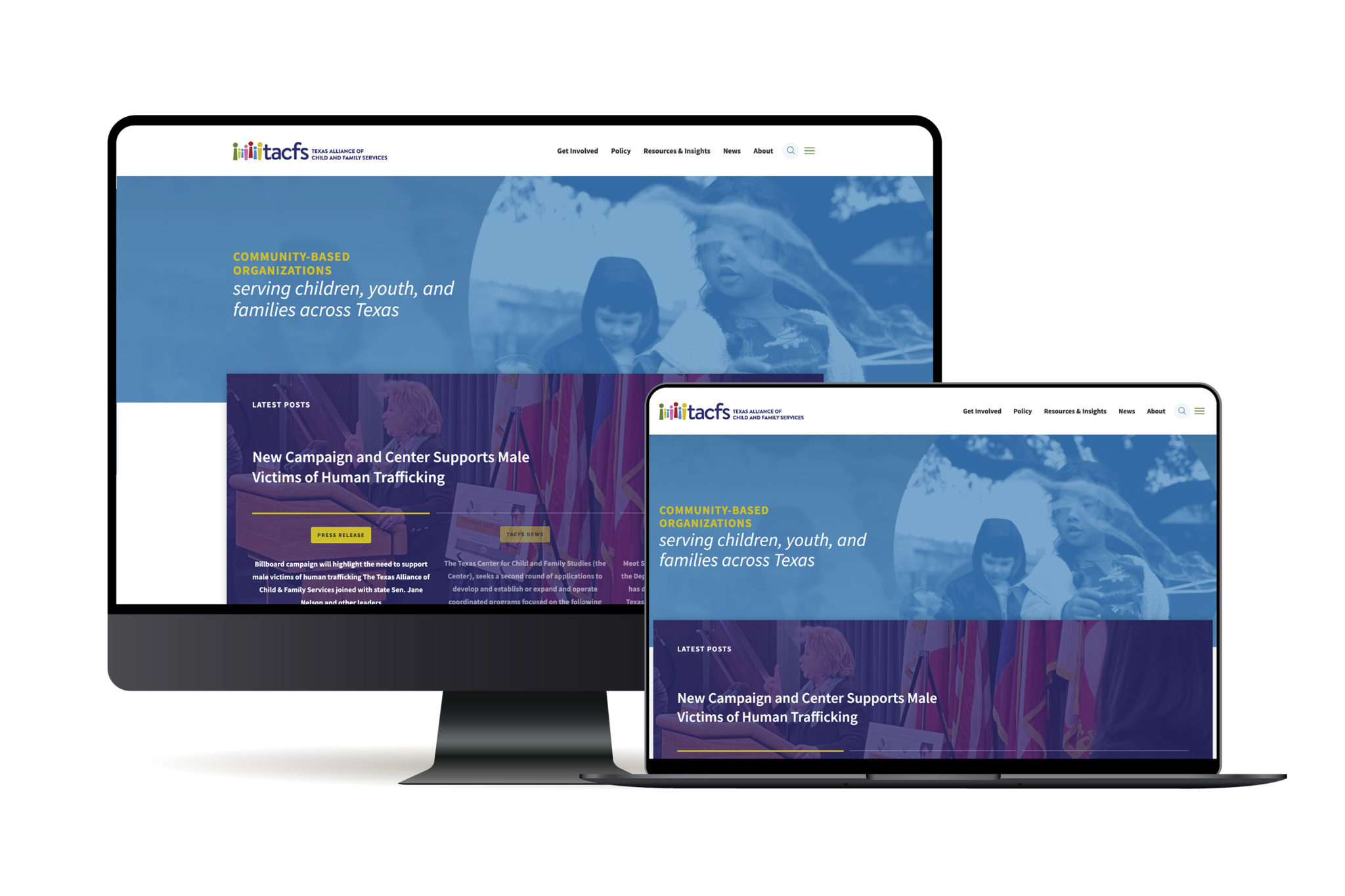 Texas Alliance of Child and Family Services (TACFS) worked with The Label Collective to bring their website out of an alternate CMS solution into WordPress. Since the website needed to be rebuilt, the user experience and design was also updated.
End Results
An optimized website experience where policy, events, and information could be managed in one place.
It was important that the new site was searchable between multiple years and topics, as well as become easier to manage internally when updates were needed.