Today marks The Label Collective's 10-year anniversary. As founders, we look back with pride and gratitude, while looking forward with excitement and focus. 
Our decade of growth has taken us from a remote collective of solopreneurs to a full-service creative studio with a brick-and-mortar office space, supported by many of our long-time collective members. We have tripled the size of our full-time team and have built a library of 145 unique clients. We have won multiple awards, become a Women-Owned Business certified through WBENC, and have supported many local non-profits through sponsorships and in-kind work. We have weathered a recession, survived a global pandemic, and despite the obstacles will have our first $1m year in revenue.
Here is how 10 years have shaped our approach and defined our unique value:
Our officing model has always been ahead of the curve.
The Label Collective acknowledged the economy and practicality of remote work from day 1. We accomplished big things with remote teams, and that powered our next step as a flex officing environment in 2020 – even before the pandemic popularized the idea. Our experience in producing world-class work with virtual teams helped us endure (and even grow) during the worst of the COVID-19 crisis; and post-pandemic, we're embracing the flex working environment even more fully. We're able to enjoy moments together in person, as we brainstorm and innovate together, while still taking advantage of the flexibility and nimbleness that WFH life offers.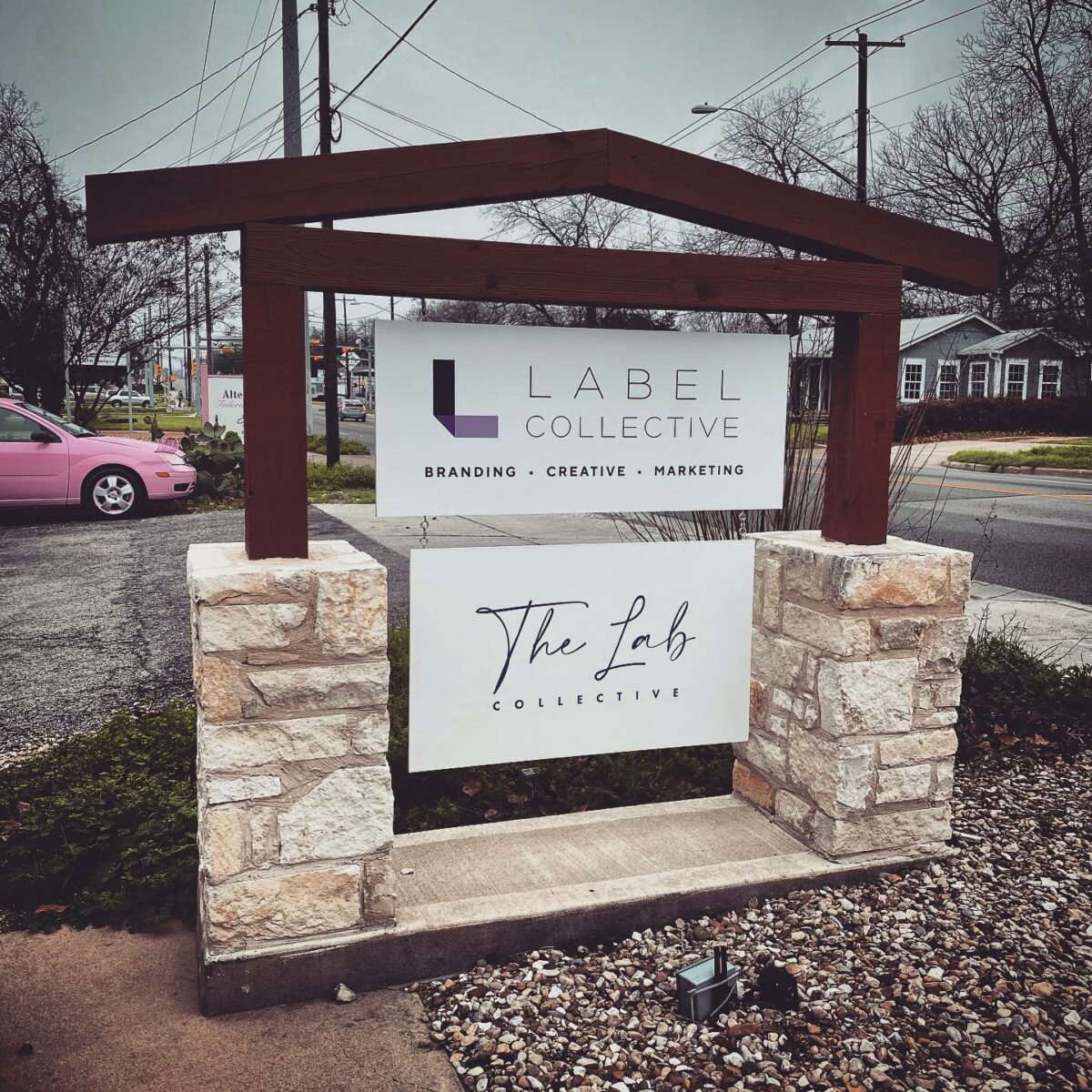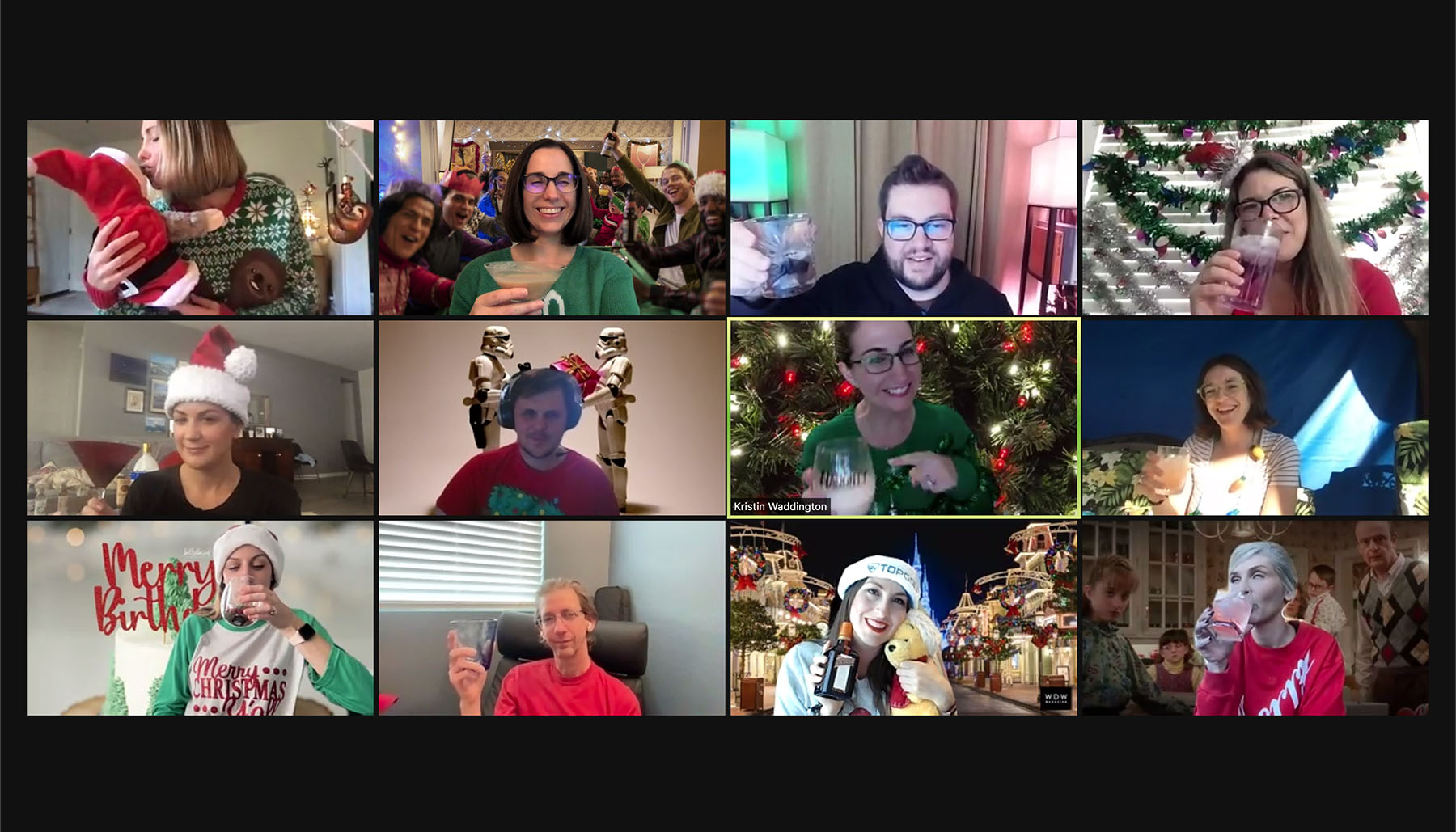 We embrace our collective roots while growing a full-time team and a culture of empathy, flexibility, and personal development.
Since we started with a remote working model, we've never aimed to move away from the perks and benefits that come with this — both for our employees and our clients. As a result, we've continued to give our team the flexibility to build a work schedule that fits their needs. We recognize that life happens without notice (especially for parents like us), and we give our team the autonomy to balance their circumstances with their workload in their own way. Mental health days, Unboring Mornings for education and growth, flex time, and other programs help our employees feel fulfilled and valued–not to mention making our client work top-notch. 
"Thank you for your trust and confidence in me to have the conversations about resourcing and the future. I feel like a valued member of the team and I feel empowered to aim for continuous improvement.

Kandace Ayala

Senior Client Manager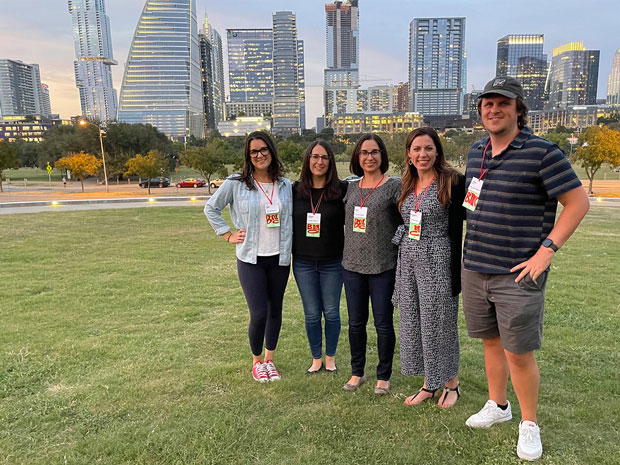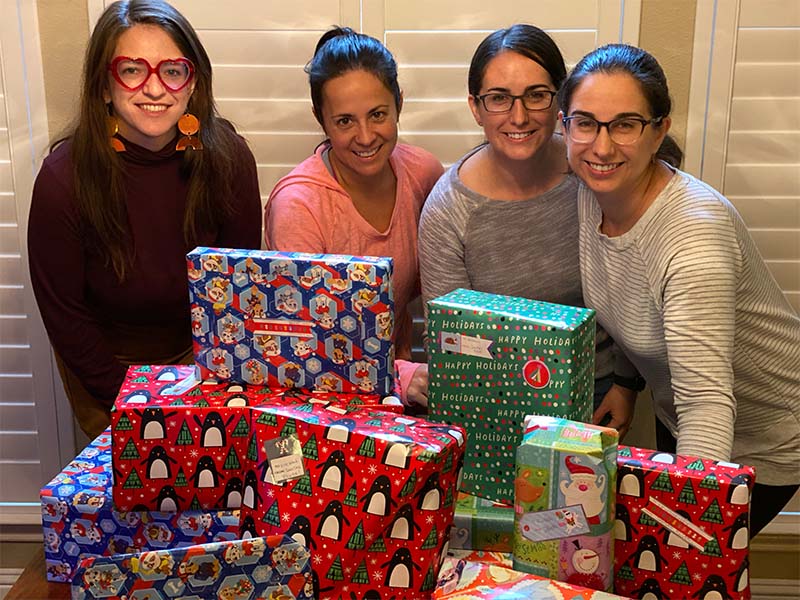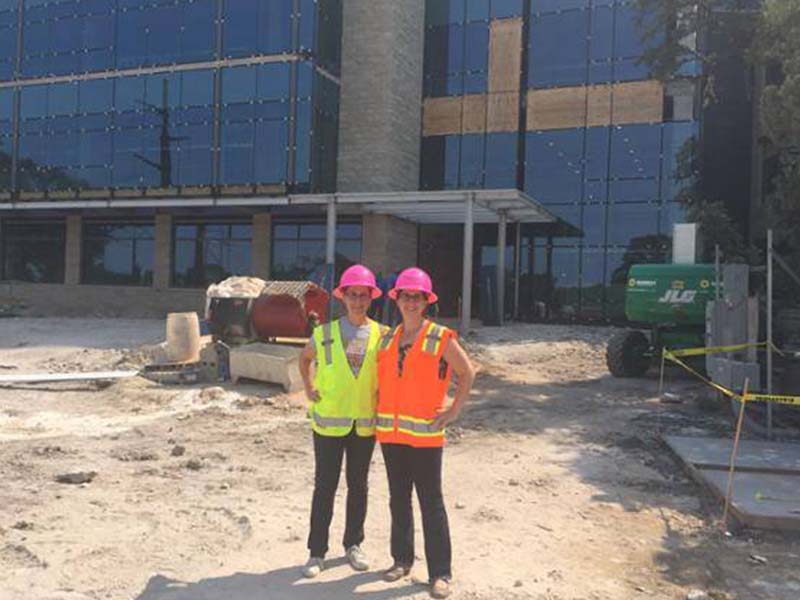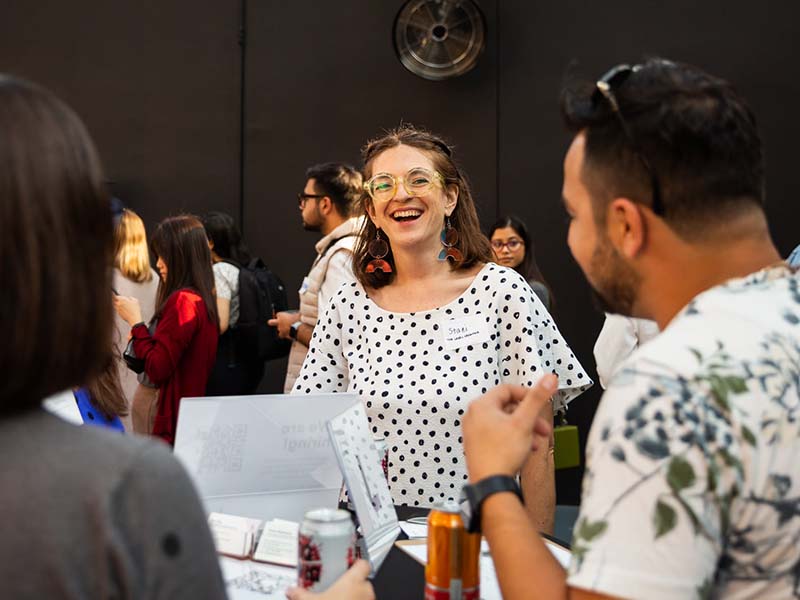 We've become a scalable branding ninja for businesses of all sizes.
We started our company by designing brand identities and systems for startups, but quickly proved ourselves with larger businesses. We've learned that no matter the size of the business, many of the same brand challenges appear–just at a different scale. 
Working with startups helped us hone a fast, strategic, and economical process for building a brand from the ground up, launching it in the market, and supporting the brand with additional marketing and sales materials. We've worn many hats and been 'in the trenches' with our clients, giving us invaluable insight into operations, relational dynamics, and common internal challenges that have shaped the way we do brand work with our clients. The last decade has given us a springboard for acting as a 'special teams' unit for big companies that have specific (and usually urgent) brand strategy and management needs.
We believe that design services are more important now than ever.
The public is inundated with images every day, and creative practices are reducing to the touch of a button or application of a filter. That means the role of designers and design studios is shifting beyond visual expertise. Now, designers are being asked to provide value as strategic problem solvers. We recently shared our thoughts on the impact of this trend in the market. 
We embrace this shift with open arms because our team always strives to get all the details, ask the right questions, and think through what's right for our clients rather than defaulting to 'just get it done quickly'. We will continue to communicate that our value is not strictly in the execution; it comes in finding what's right for our clients through collaboration and understanding, then helping them to meet their goals through creative solutions.
"Partnering with The Label Collective is not just a pleasure, but a guaranteed way to raise the bar on scope, design sophistication, and delivery efficiency. This team is positive, proactive, and professional — full of downright lovely human beings.

Andrea Lindzey

Brand Strategist & Creative Lead at WAXX Creative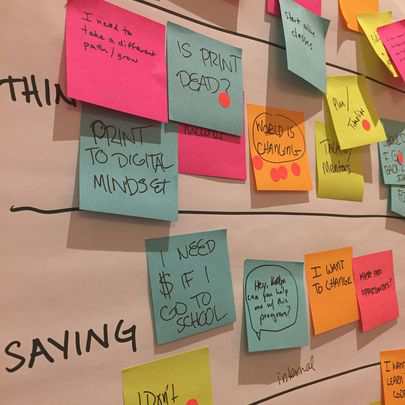 As we continue to grow organically, with input from our clients, employees, and partners, The Label Collective is also excited to set a course for our next decade. Our learnings over the last 10 years point us in this renewed direction:
Our focus is shifting to Brand and Creative Strategy.
The Label Collective's early 'jack of all trades' model gave us a wealth and breadth of experience in brand and marketing services. We've discovered that our strengths and value truly lie in Brand Strategy and Brand Management. 
As we've taken on larger clients, we've seen that these companies often do not have full-time resources for building, guiding, and executing brand work–from rebranding exercises, to messaging, content strategy, design and creative strategy, and integration with sales and marketing functions. We will continue to provide these services and grow our capacity to support them as we build out a larger brand services team over the next five years. 
We will offer our clients targeted brand audits and workshops.
With recession fears dominating conversations, The Label Collective sees an opportunity to provide highly targeted solutions to help clients identify and fix what's broken rather than embarking on time- and budget-intensive projects like a full brand refresh. In the near future, we hope these services will help companies understand how and where to invest in their brand to achieve key strategic goals (without breaking the bank). 
Our team is equipped to quickly and accurately evaluate the brand side of the business–including design and identity, messaging, brand language and persona, content strategy, sales and marketing operations, and more. We go well beyond the creative to help clients extract more value at the intersection of brand, sales, marketing, and customer experience.
We will increase our communication efforts.
We intentionally slowed down our communication efforts during the COVID-19 pandemic. Now that we're moving past the pandemic, we're aiming to find more ways to be in touch with you. We're aiming to increase our Thought Leadership efforts on our website again, including Blog posts on our expertise and knowledge.
We are also planning to restart our Quarterly Newsletter to our clients and friends which will feature more updates on our company and portfolio work. If you are not already receiving our newsletter, you may subscribe here.
"The Label Collective team always make us look amazing; this effort was no different. Their polish, creative input, brainstorming and deliverables made the virtual platform and our marketing look great for attendees, many of who were potential prospects. We received many compliments on the overall look of the event.

Rich Vallaster, CEM, DES

Marketing Director, Events Management Solutions, Personify A2Z Events
The Label Collective started with a mission to "do things better" after the recession in the early 2010's. Now, as we appear to be heading towards another recession, we are cautious but optimistic. 
There's no handbook for running a small business with today's challenges, but The Label Collective will continue to be on the leading edge of figuring out entirely new ways to work while fostering a fantastic company culture, and boosting creativity and engagement. We are inherently inventing how the creative agency model will evolve within the post-pandemic environment–but we know we are up for the challenge. 
As we continue to usher in new clients and nurture ongoing relationships with our current clients, our focus will forever remain listening deeply to our clients and helping them envision what is possible. 
Cheers!
Kristin and Erin